Product
Enhanced economy type Jamming Signal Detector Disclose malice Mobile / GPS locator jammer detector / Anti-GPS Jammer / GPS Jammer Solution / Jammer Detector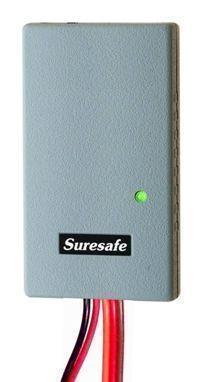 Product ID: SH-055SPG / 231031
~ Made In Taiwan ~



SH-055SPG is a

Detector

, not jammer
#

Enhanced

_economy type Jamming Signal Detector Disclose malice Mobile #GPS locator jammer detector #Anti-GPS Jammer #GPS Jammer Solution #Jammer Detector
How to prevent car or cargo theft ?
What connection between Crime and Economy? Worse economy, higher theft.
SH-055SPG consists of 2 detection modules covering:
1. Cellphone jammer
2. GPS L1 jammer
Fleet management applies GPS tracking systems to trucks, trailers, delivery vans, and rental cars. By continuously checking up-to-date location information and identifying vehicles that deviate or disappear from planned routes or cross specific boundaries.
Criminal uses cell phone jammer or GPS jammer to disconnect the Mobile / GPS communication between truck and control center to steal expensive cars and lorries carrying valuable loads.
This device is made to take precautions against the criminal using signal jammer to disable the Mobile and GPS connection of GPS tracking system. This device will issue alert (warning trigger) to control center to notify the attempted theft / robbery, before the mobile / GPS communication of GPS tracking system is been blocked.
# Without interfere with CELLPHONE / WIFI signal
This device will not be interfered with cellphone / WiFi / Bluetooth signals, it will not cause any false alarm if someone uses cell phone nearby or install this device in the environment with WiFi, DECT phone or Bluetooth, etc.
# ENVIRONMENT noise filter
To reduce the false alarm caused by environment noise, this device has a filter to make it insensitive with other signals not belong to cellphone/GPS jamming signals.
# WIDE ADAPTATION WITH WEATHER & ENVIRONMENTS
The weather changes bring temperature differences, and different environments have different environmental noise. This device has a new circuit design, which can be widely adapted to weather changes and environment variations to reduces false alarms.
# Higher sensitivity, Longer detecting distance
This device has improved with higher sensitivity to get longer detecting distance for more safety.
# Alarm output
This device has NO-NC (Normal Open, Normal Close) relay output, other kind of alarm output is also available upon request.

Specifications:
| | |
| --- | --- |
| Size | L 9 x W 5 x T1.7 cm |
| Weight | about 60 g |
| Power | 12~24V DC |
| Power consumption | 30mA |
| Detecting Frequency | Cellphone jammer and GPS L1 jammer |
| Frequency scan timing for jamming signal | Always detecting |
| Alarm output | 1.0A relay, with NO-NC output |
Features:
# Without interfere with CELLPHONE / WIFI signal
# ENVIRONMENT noise filter
# WIDE ADAPTATION WITH WEATHER & ENVIRONMENTS
# Higher sensitivity, Longer detecting distance
# Alam output
Order Information:
Minimum Order: Negotiable
Buyer's Label Offered