Product
Handheld Power OFF Phone Detector / Airplane mode Phone Detector / Offline Celluar Phone Detector / Cellphone - Mobile phone scanner / Mobile Phone Security Detector /Standy-by Cellphone Finder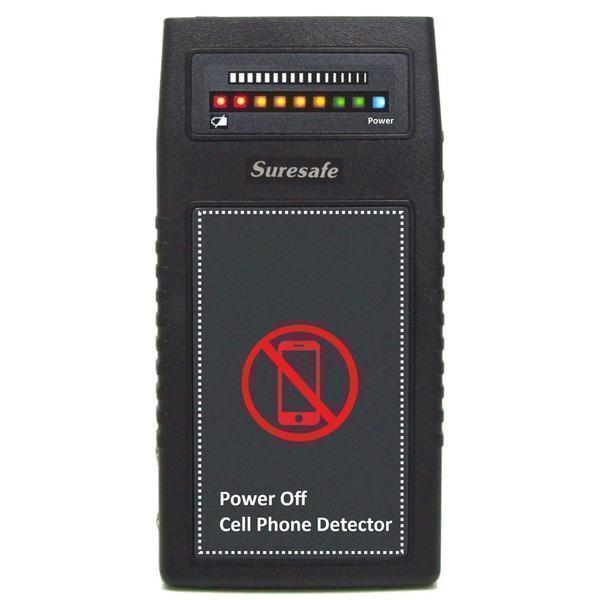 Product ID: SH-055UOF / 230718
~Made In Taiwan~
#Handheld Power OFF Phone Detector # Airplane mode Phone Detector #Offline Celluar Phone Detector #Cellphone - Mobile phone scanner #Mobile Phone Security Detector #Stand-by Cellphone Finder
This handheld detector can assist guard to check if the enery person is carry a mobile phone in places where mobile phones are prohibited.
This handheld detector can detect mobile phones that have been turned off, removed battery, removed SIM card, or set in airplane mode.

This handheld detector will perform sound and light warnings when detect mobile phone.
Every time this device is switched on,
this device will do power-on self-test.
The LEDs will be lit up, then put out
one-by-one.

˜ AUTO ENVIRONMENT ADAPTION

After power-on self-test, this device will run auto environment adaption. This device will adjust itself to suitable detecting benchmark according to the place of use.

This advanced technology help user get good detecting result in most of places, no matter expert or novice. User never leads to poor or failed detection result due to improper sensitivity adjustment.

* SENSITIVITY ADJUSTMENT

This device has 3 levels of sensitivity, Standard → High → Low → Standard, to fit different environment.
MANUAL ENVIRONMENT ADAPTION

7-LED STRENGTH INDICATION
BATTERY & CHARGING STATUS
LESS FALSE ALARM
This detector will not issue fales alarm on metal products such as keys, nail clippers, watches, belt heads, glasses and jewelry, etc.
P.S.
If mobile phone is separated by heavy clothes or placed inside handbag with larger interval over 50 mm, the device is not able to detect.
See more complete detail
Dimension

L 14 x W 7 x T 2.5 cm

Weight

About 165g

Power

1. Rechargeable battery AAA/UM-4 x 4

2. 5V DC 1A USB charger

Warning mode

1. Beep alarm sound

2. LED indication

Sensitivity

3 levels: Standard → High → Low

Detecting Distance

About 50 mm

at High sensitivity
Order Information:
Minimum Order: Negotiable
Buyer's Label Offered