Product
Digital Wireless Camera Detector / WiFi IP Camera Detector / RF Signal Detector / Cellphone Detector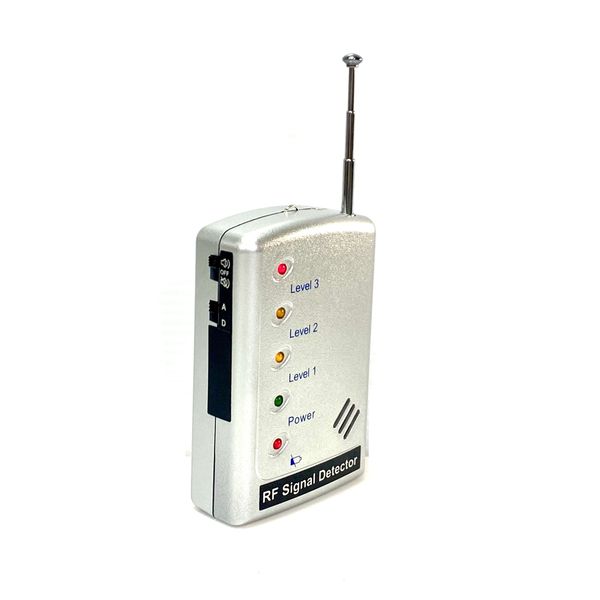 Product ID: SH-055DV / 220913
#Digital Wireless Camera Detector #WiFi IP Camera Detector #RF Signal Detector #Cellphone Detector
The Digital Wireless Camera Detector applies with fuzzy scanning
technology to detect digital wireless camera, peeping cameras, tapping, cellular phones and other radio frequency devices. Our detectors surely avoid being peeping or tapping to protect information being disclosed secretly.

This Digital Wireless Camera Detector has installed with "Analog / Digital selection switch." Set the A-D switch to D, it will have stronger indication for the digital wireless camera signals .

This model is not only for Digital wireless camera, but also detect Analog wireless camera, wireless bug and GSM bug, etc.

Specially designed for easy and simple use, which does not require
complicated installation or any professional knowledge.

Specifications:
Size: L 87 x W 55 x T 24 mm

Weight: about 80 g

Detecting range: 50 MHz ~ 6.0 GHz

Power: 3V DC (AAA/UM-r battery x 2)

Warning mode :

Silent, 3 LEDs and earphone output

Vibration and 3 LEDs

Audible alarm and 3 LEDs
Detecting distance:

Digital wireless camera: about 12 feet
Regular 10mW 5.8 GHz wireless camera: about 2 feet

Regular 10mW 2.4 GHz wireless camera: about 8 feet

2G Cell phone: about 20 feet (set at analog)

2G Cell phone: about 30 feet (set at digital)
Features:
Catching all the Peeping camera and Concealed microphone.

Hunting all the Cell phone, Wireless phone.

3 LEDs indication: Level 1 (Weak), Level 2 (Medium), Level 3 (Strong).

Dual strength indication: Audible / LED alarm.

Sensitivity tuner for Distance adjustment.

Switchable Sound / Vibration detection.

With earphone to detect without other's notice.

With analog and digital signal detection switch.
Order Information:
Minimum Order: Negotiable
Branded Product, Buyer's Label Offered